Beautifully crafted
window shutters
Made just for you…
Haslemere's Leading Supplier of Window Shutters – Call 01428 266 967
Window Shutters Haslemere
American Shutters is your local supplier of quality, made-to-order window shutters. We've been providing custom-made window shutters to the people of Haslemere for the last 20 years.
However, we don't just operate locally. As a leading supplier of window shutters, we have many renowned interior designers on our client list.
What style will work best for your home?
Your local window shutter company
Our head office is based near Petersfield, just 20 minutes from Haslemere. You'll find our custom-made window shutters in homes across Haslemere and local neighbourhoods. Our experience in measuring, fitting and installing tailor-made shutters means you can rest assured you'll have the perfect finish. Choose from a wide range of styles, material and finishes to coordinate with your home décor.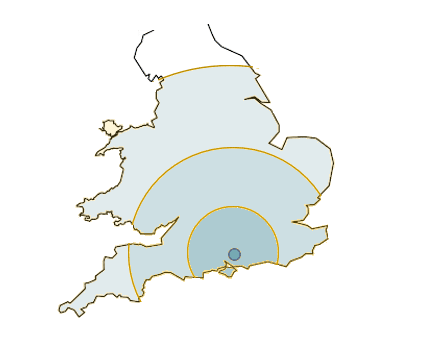 Plantation Shutters Haslemere
Stylish and sophisticated, our plantation shutters are a popular choice for homes in Haslemere and the local area, including Grayswood, Kingsley Green and Linchmere. The timeless style suits all types of properties from contemporary to period homes. Plantation shutters are a beautiful option for Victorian, Edwardian and Georgian homes.
Wooden Shutters Haslemere
Here at American Shutters, we only use the finest quality timber for our wooden window shutters. This hard-wearing and beautiful material is a best-seller throughout Haslemere and nearby areas, including Liphook and Bramshott. Wooden shutters are a durable choice that will last for years. You can also choose from a range of paint colours, stains and finishes to match your décor.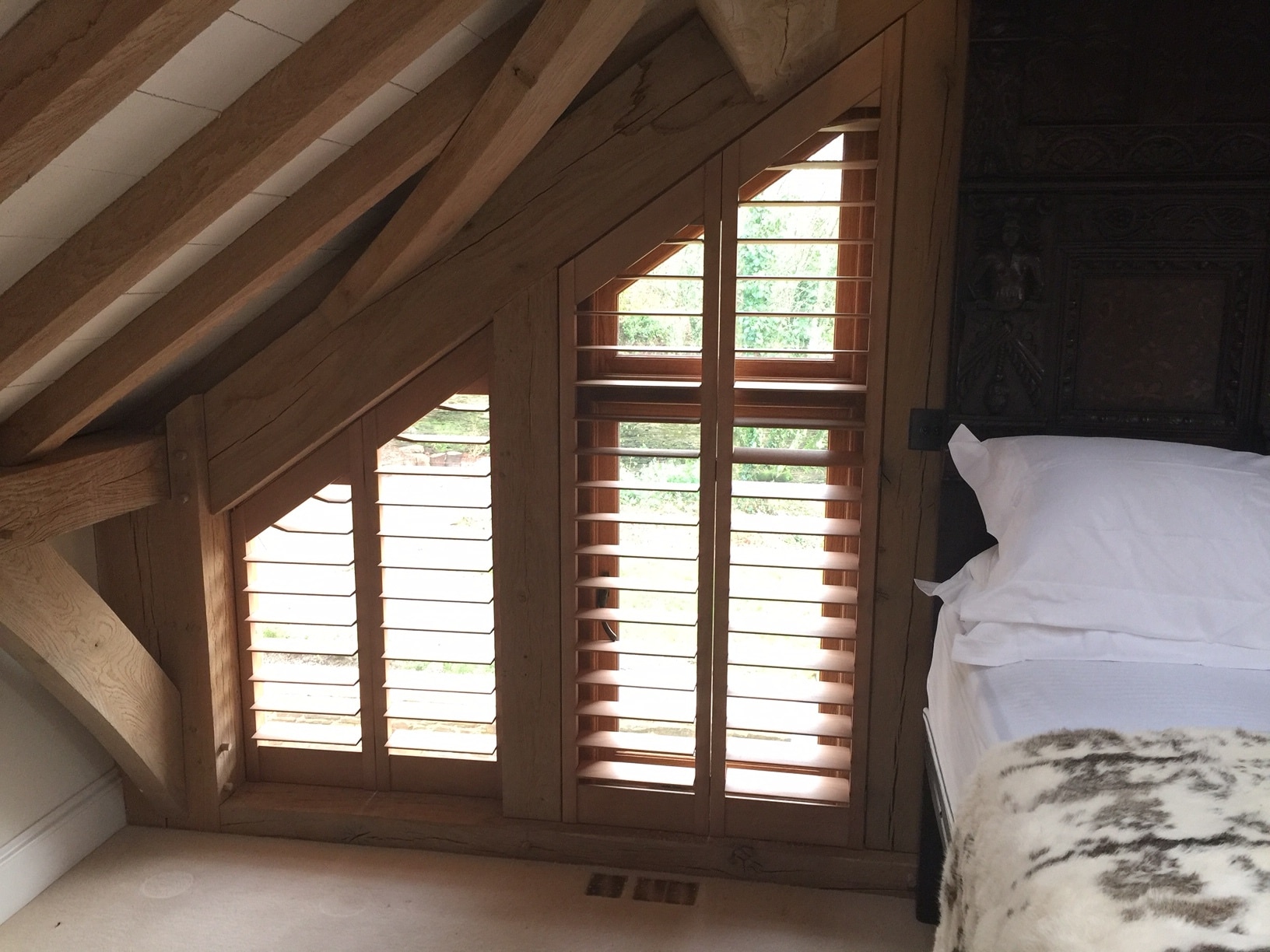 Bay Window Shutters Haslemere
Tailor-made window shutters are the ideal solution for bay windows. This beautiful feature window shouldn't be hidden behind curtains or blinds when you can have a stylish shutter to fit the outline of the bay. Many properties in Haslemere and the local neighbourhoods of Hindhead and Grayshott have bay windows, and our bay window shutters are proving a popular solution.
Interior Window Shutters Haslemere
If you're considering your choice of window coverings, interior window shutters are hard to beat. Stylish and functional, they work beautifully on any style of window. American Shutters have installed interior window shutters on a wide variety of windows throughout Haslemere and local neighbourhoods, including Grayswood, Kingsley Green and Linchmere.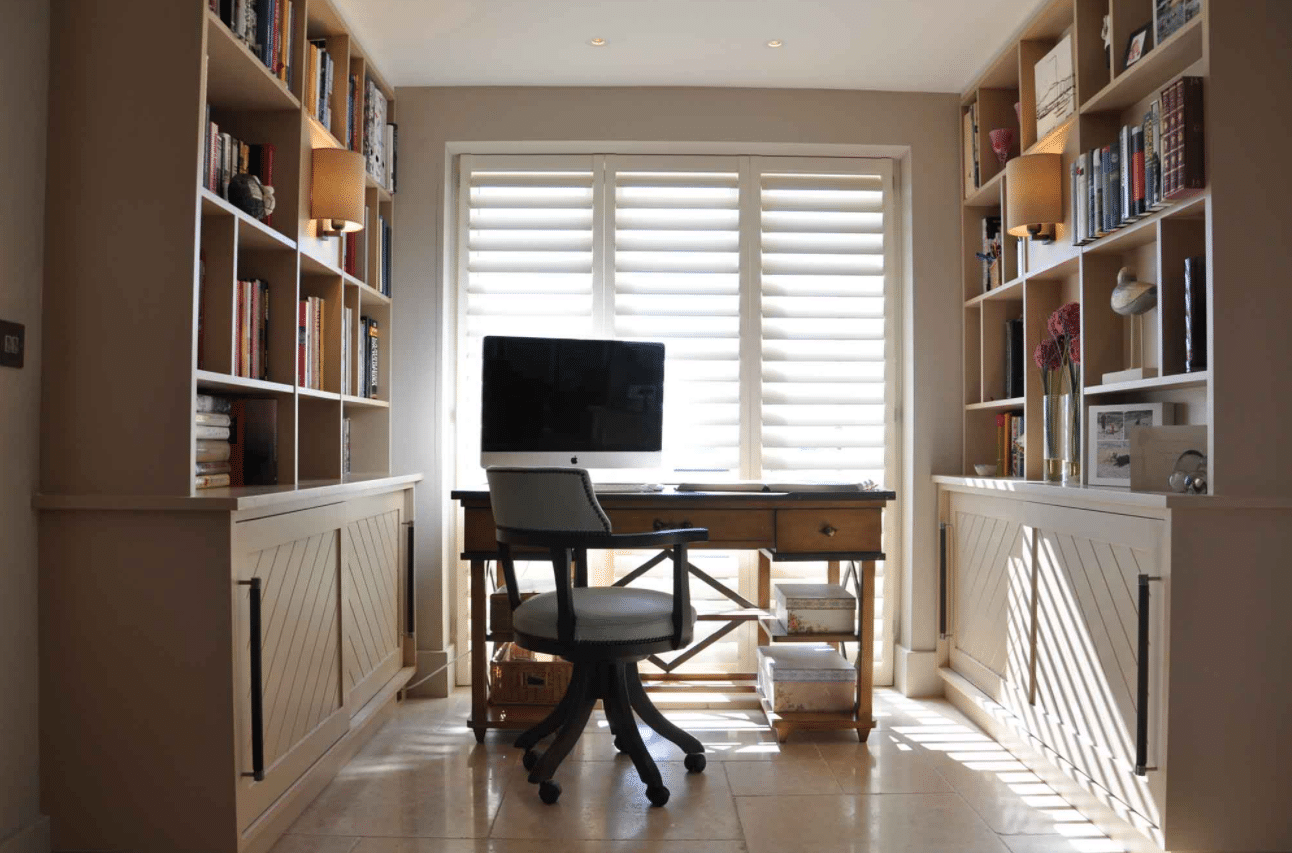 Made to Measure Shutters Haslemere
All our window shutters are made to measure, just for your home. We specialise in bespoke, tailor-made shutters that fit perfectly into your frames. We're adept at working with unusual outlines, and our shaped shutters are among our best-selling products. Our expert fitters will visit your home in Haslemere and the local areas, including Liphook and Bramshott. Our goal is to make sure that your window shutters are installed perfectly, every time.
Bedroom Shutters Haslemere
Window shutters are ideal for bedrooms, as they can offer the flexibility of complete darkness when required. Our full height shutters are often chosen for bedrooms and nurseries as they offer maximum darkness and privacy. Bedroom shutters are a practical and stylish solution, and we have installed many of them in homes through the Haslemere locality, including Hindhead and Grayshott.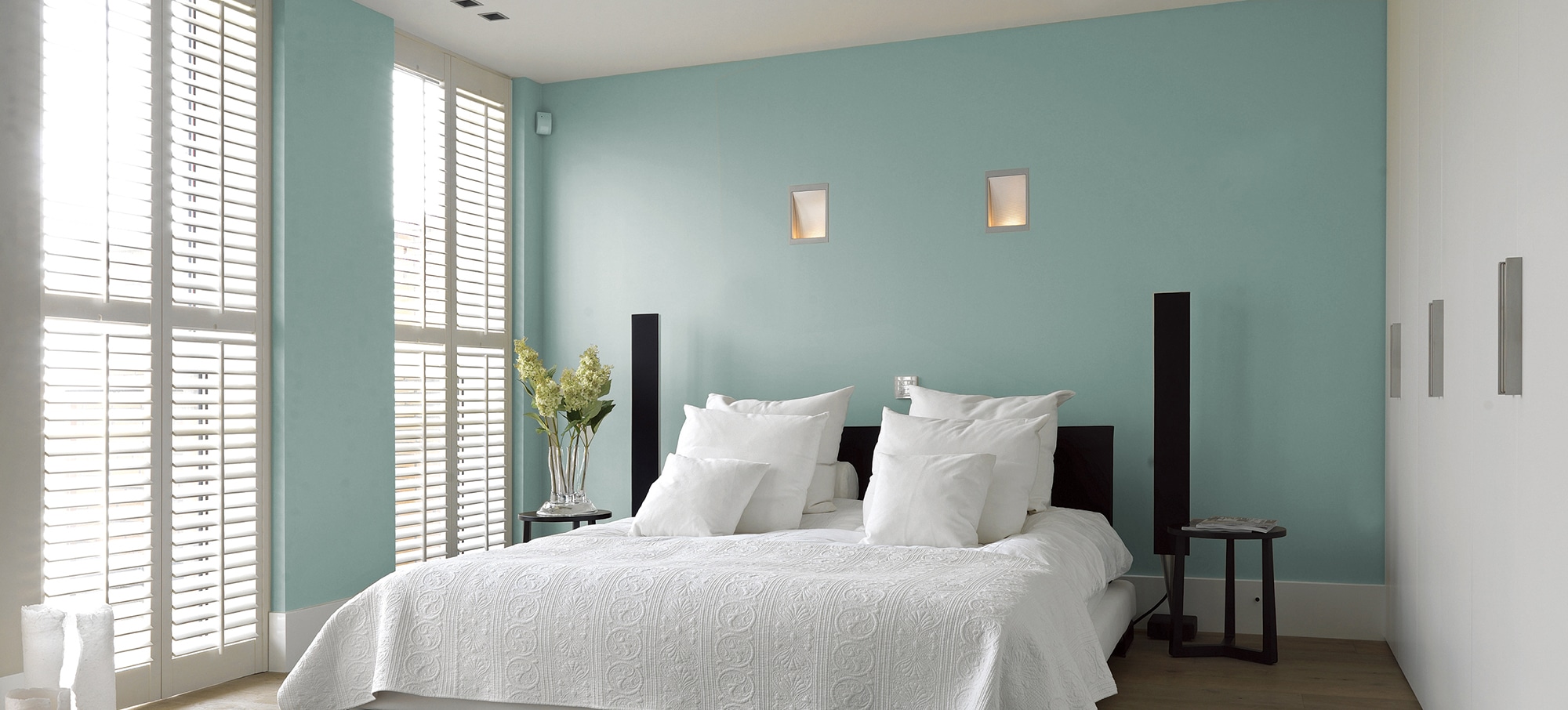 White Window Shutters Haslemere
White is our most popular window shutter colour for good reason. It's classic, timeless and blends into any style of interior décor. You'll find that white window shutters are the top colour choice for homes in Haslemere and the local neighbourhoods of Grayswood, Kingsley Green and Linchmere.
Cafe Style Shutters Haslemere
If your rooms are overlooked or situated on a busy street, cafe style shutters may be the solution you're looking for. They'll give you all the privacy you need, but you'll still be able to enjoy the outside view and a sunny, well-lit room. At American Shutters, we've discovered our cafe style shutters are a popular choice for homes in Haslemere and surrounds, including Liphook and Bramshott.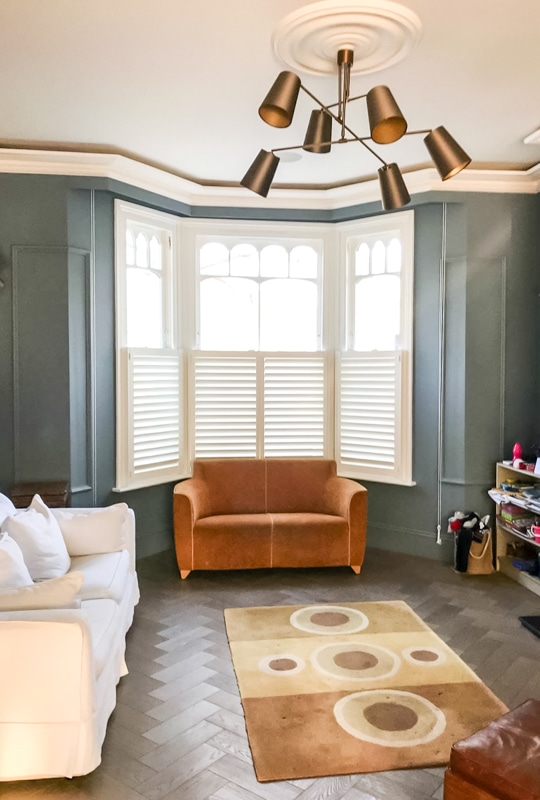 Tier On Tier Shutters Haslemere
These adaptable shutters are perfect for period homes with bay or sash windows. Thanks to their versatility, they'll give you the best of both worlds. Your room will get plenty of natural light and airflow, but you'll also be able to ensure maximum privacy when needed. Our tier on tier shutters are found in many homes throughout Haslemere and the local neighbourhood, including Hindhead and Grayshott.
Transform your home with shutters