Beautifully crafted
window shutters
Made just for you…
The South of England's Leading Shutter Supplier – Call 01730 327 967
Made to Measure Window Shutters
Windows shutters are a stylish addition to your home. They're extremely versatile, offering varying levels of light and privacy. They're also practical; easy to clean, hard-wearing and great insulation.
Quality window shutters look beautiful both inside and outside your home.
About American Shutters
We've been supplying and fitting window shutters from our base in Hampshire UK for over 20 years. We work with many highly regarded interior designers who value our knowledge and bespoke craftsmanship.
American Shutters are proud to bring a wealth of experience, professional installation, and exquisitely finished shutters.
What style will work best for your home?
Interior window shutters
American Shutters have been fitting high-quality internal window shutters for the last two decades. Every shutter is expertly measured, designed and fitted to ensure it's the perfect interior window shutter for your home. Our friendly and professional service is well known in the trade, and we supply shutters for many interior designers as well as for individual homeowners.
If you're looking for first-rate service, expert advice and beautifully finished shutters, you've come to the right place.
Why window shutters?
There are many reasons why window shutters have increased in popularity so much over the years.
For a start, there's the aesthetics. Quality window shutters add a stylish edge to any room, with their clean, sophisticated lines. They have a timeless appeal that complements all styles, period or contemporary. And don't forget the kerb appeal. Shutters give a neat, elegant finish to your street-side view.
They are also an incredibly practical choice. As well as giving you flexible control over the amount of light and privacy entering your room, they also offer excellent insulation. The extra barrier between the window and the room helps to keep the heat in, and cold out. This has been backed up by research. The United Nations RENFORUS concluded that wooden shutters can greatly improve the energy efficiency of traditional and historic homes.
Plantation shutters
These louvred shutters have their origins in Southern USA and were originally seen on large plantation houses in the Deep South. Now, you'll find plantation shutters all over the world, and here in the UK they are one of the most popular shutter styles. The louvred shutters allow natural temperature control and have remarkable properties for keeping heat in, and out, of the home.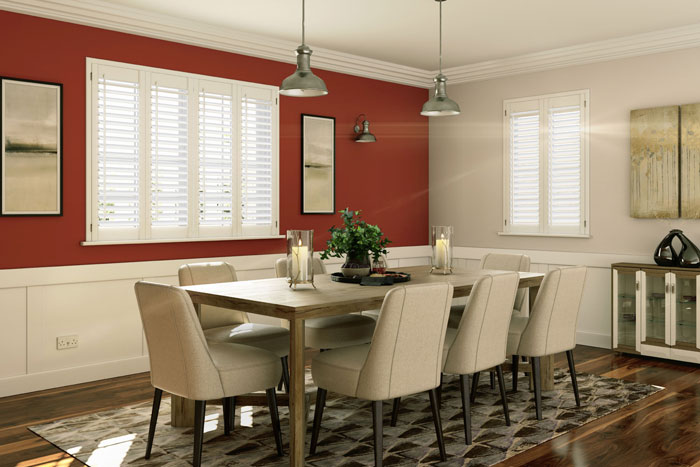 White window shutters
White is by far the best-selling colour for window shutters. As the ultimate in neutral colours, you'll find white window shutters blend in seamlessly to any room. White brings brightness to the room, creating a fresh feeling that emphasises natural light and space. It's a classic yet contemporary look that works anywhere.
Cafe style shutters
Traditionally seen in Parisian cafes and restaurants, these half-height shutters add a chic, continental style to your home. Incredibly versatile, cafe style shutters cover the lower half of the window, leaving the top half free for natural light to enter the room. Perfect for rooms that are overlooked, they give privacy from passers-by along with plenty of daylight.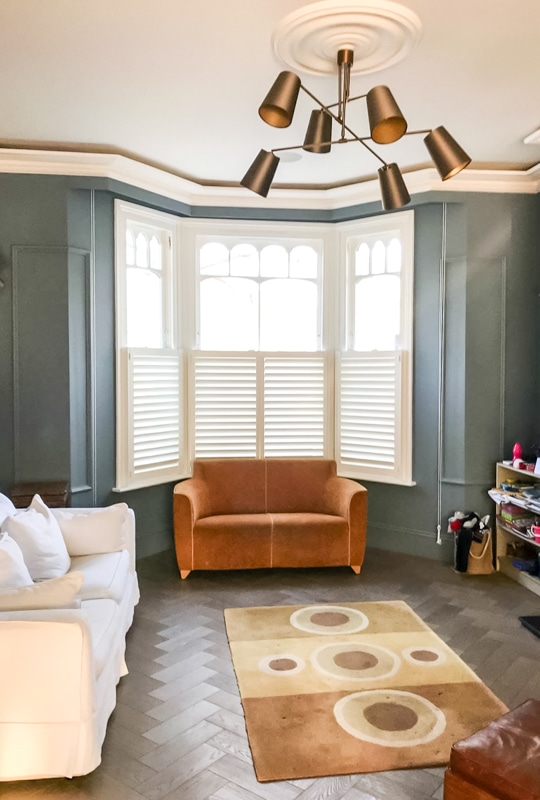 Tier on tier shutters
These shutters have upper and lower panels that open independently of one another, giving you complete control over both light and privacy levels. Highly versatile, tier on tier shutters can be easily adjusted to suit any circumstance, from complete privacy to full sunlight. The classic and traditional design complements period properties and is particularly suitable for tall, grand windows.
Full height shutters
These practical and beautiful shutters cover the entire height of the window. A popular and versatile choice, full height shutters will fit any type of window and blend effortlessly into every room style. Made to measure, the simple design has minimal panelling around the slats, giving you maximum light and airflow. Ideal for doors as well as windows.
Wooden shutters
Here at American Shutters, our wooden shutters are made from the finest quality solid timber. Wood is the natural choice for window shutters of all styles, with its beautiful natural finish and feel. It is also a very resilient option, being naturally hard-wearing and robust. Wooden shutters can be painted, sandblasted or stained as you choose. Our stained shutters can be carefully matched to your current furniture or choose driftwood shutters for a bohemian feel.
Bay window shutters
Bay windows are ideally suited to window shutters. Because the shutters can be mounted to suit the shape of the window they retain the original outline of the bay, rather than masking it with curtains. Bay window shutters are an elegant choice for bays and a beautiful way to preserve the integrity of your period home.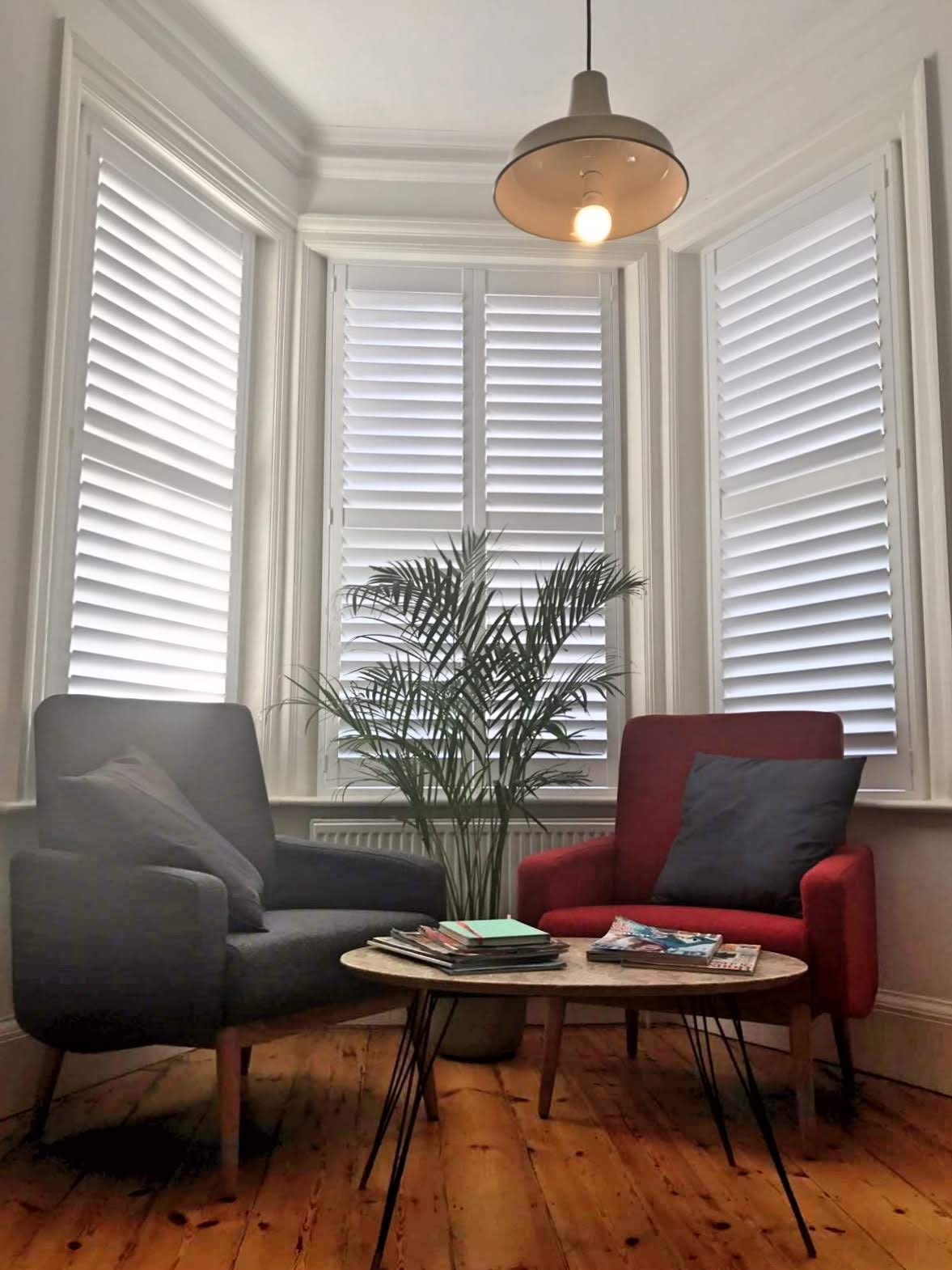 Interior window shutters
The original window shutters were installed on large plantation houses in the Deep South. These were placed on the outside of the building, as protection from the heat and the sun. However, now shutters have moved inside the home to window shutters interior. Interior shutters provide a huge range of benefits, including improved insulation, privacy control and light regulation.
Bedroom shutters
The bedroom is an ideal space for window shutters, where privacy and light control are an important consideration. Full height shutters are particularly suited to this room, but you'll find all window shutters give excellent privacy control. Bedroom shutters can be designed with room-darkening in mind, with special overlapping blades to reduce light leakage.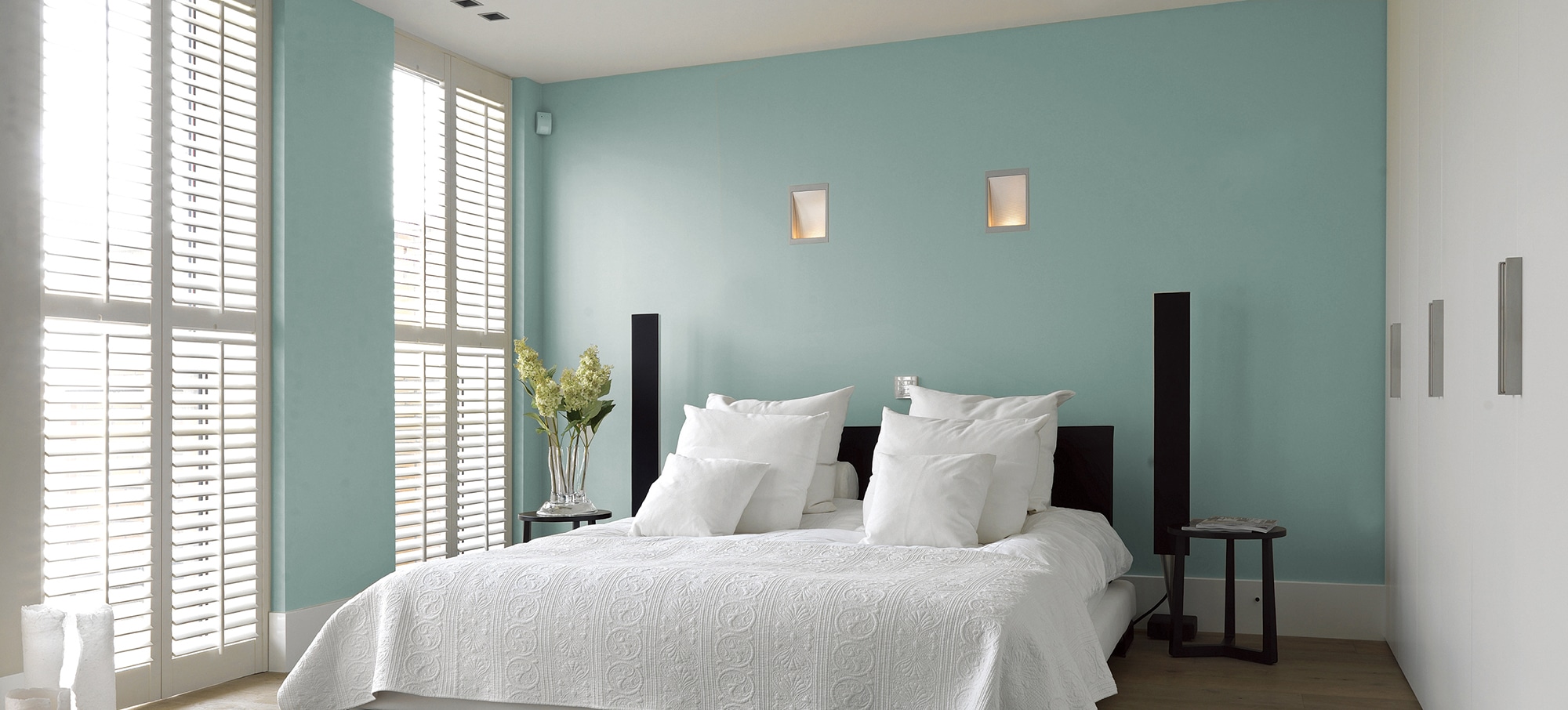 Patio door shutters
Our shutters aren't just for windows. They are also the perfect option for patio doors. Whether you have sliding doors or traditional hinged doors, our patio door shutters will provide the solution you are looking for. Ideal for summer days, they allow light and air to stream through the slats, whilst providing a barrier against insects. They also won't flap in the breeze like blinds or curtains.
Blackout shutters
When you want it really dark, nothing beats our room darkening shutters. Ideal for bedrooms and nurseries, these specially designed shutters are designed to give you a total blackout. The overlapping blades have a special grooved edge which allows the blades to close snugly on top of each other. This reduces light leakage to practically zero, giving you a blissfully dark bedroom.
Bathroom window shutters
Window shutters provide excellent privacy, making them the ideal choice for bathrooms and wet rooms. For bathrooms and rooms with excess moisture, you'll want to opt for waterproof shutters. Durable and stylish, they are made from quality UPVC and won't warp or distort in humid conditions. Choose from a range of colours to suit your bathroom décor.
Plastic shutters
Our plastic shutters are crafted from high-quality UPVC and will stand the test of time. Ideal for rooms where moisture is an issue – wet rooms, bathrooms, garages, sheds and outbuildings – these waterproof shutters will withstand high moisture levels without distorting. Durable and hard-wearing, they look just as stylish as our wooden shutters and come in a range of colours.
Room dividers
Using shutters as room dividers is an increasingly popular way to transform your home. With so many homes now designed as open-plan spaces, room dividers will give you the choice to use the space in a way that suits you. A brilliantly flexible solution, they can be left open or closed according to your needs. Less permanent than a wall and more adaptable than a door, room divider screens may be the solution you've been looking for.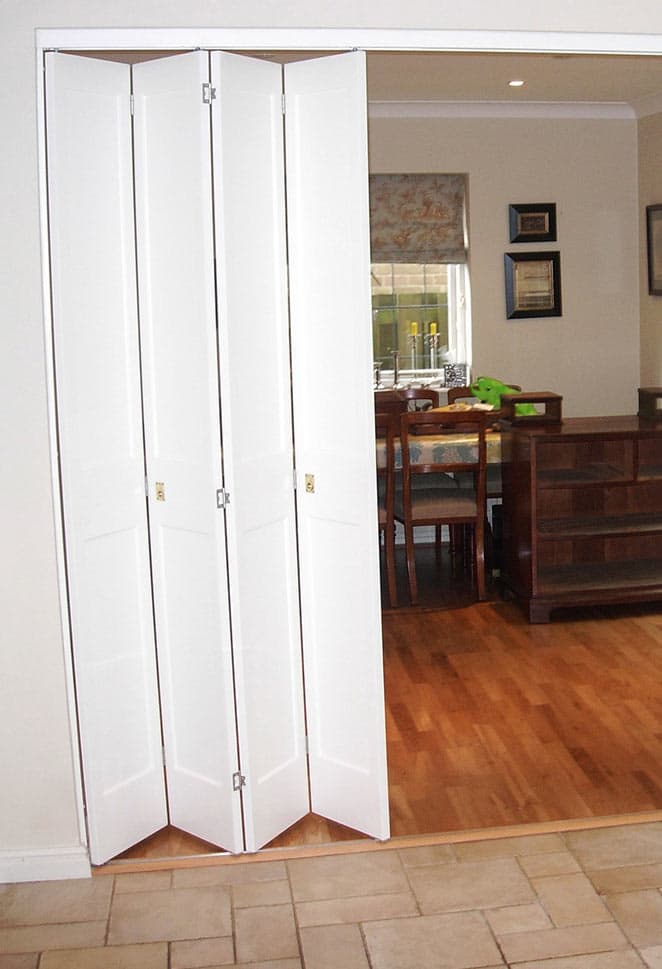 French door shutters
French doors are a beautiful addition to any home. As such, it can be a shame to lose the light they bring into the room by adding curtains. This is where patio door shutters come to the rescue. They give you that essential privacy and cosiness in the evenings, but don't block out the light during the day. The adjustable slats give you complete control over the amount of light and air entering your home. It's the best of both worlds.
Made to measure shutters
At American Shutters, we pride ourselves on the professional service we provide. All our window shutters are made to measure to fit your windows perfectly. We'll visit your home to measure up, as well as provide advice on the perfect shutters for your needs. You can rest assured that every shutter we fit is a bespoke product, crafted to order and fitted by professionals.
Bespoke shutters – shapes and finishes
We create your window shutters to order and can accommodate all window styles. We can even offer shaped window shutters, professionally crafted to fit any shape of window whether angled or curved. We also offer a wide range of finishes, from painted to sandblasted and stained, along with a variety of alternative finishes including fabric, faux leather or faux suede coverings.
Transform your home with shutters