Beautifully crafted
window shutters
Made just for you…
Guildford's Leading Supplier of Window Shutters – Call 01428 266 967
Window Shutters Guildford
As your local window shutter company, American Shutters have been serving the locality of Guildford for over two decades. Based in Clanfield, our head office is less than 40 mins from Guildford, and we often visit the area to install our made to measure window shutters. We're not just a local company. Our professional reputation in the industry means we are also sought out by interior designers across the UK.
What style will work best for your home?
Your local window shutter company
Our top-quality window shutters have been installed and fitted throughout Guildford and the local area. With over 20 years of experience behind us, we are experts in measuring, supplying and installing bespoke shutters that fit perfectly every time. We provide a full range of styles, materials and finishes to make sure you find the perfect complement for your home interiors.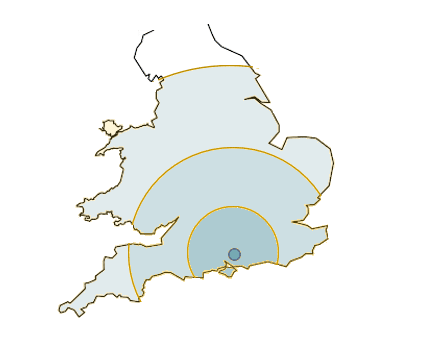 Plantation Shutters Haslemere
Stylish and sophisticated, our plantation shutters are a popular choice for homes in Haslemere and the local area, including Grayswood, Kingsley Green and Linchmere. The timeless style suits all types of properties from contemporary to period homes. Plantation shutters are a beautiful option for Victorian, Edwardian and Georgian homes.
Plantation Shutters Guildford
Our stylish and practical plantation shutters are among the most popular styles in Guildford and local areas, including Godalming and Farncombe. These beautiful shutters have a timeless style that blends in perfectly with period homes, such as Victorian, Edwardian and Georgian buildings. Plantation shutters are also an ideal match for contemporary properties.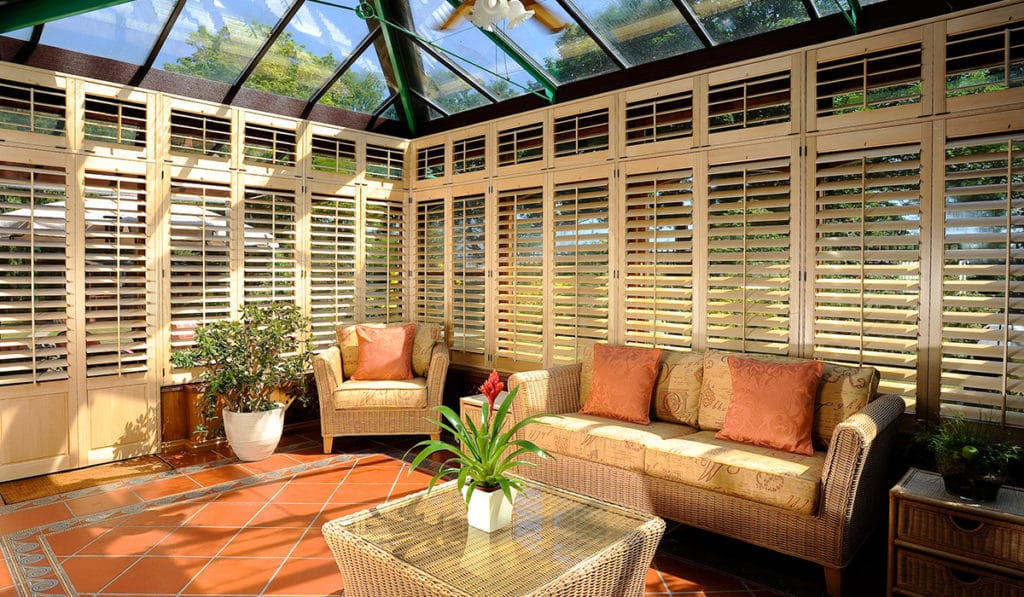 Wooden Shutters Guildford
It's hard to match the natural beauty of real wood. Our stunning wooden shutters are made from the finest quality timber for a classic finish. Wooden window shutters are one of the most popular selections for homes in Guildford and surrounds, including Worplesdon and Bramley. Long-lasting and hard-wearing, wooden shutters will keep looking good for years. Choose from a natural wood stain or painted finish.
Bay Window Shutters Guildford
Bring your bay windows to life with a bespoke window shutter. These statement windows shouldn't be hidden behind curtains. Instead, you can highlight the bay with a perfectly fitting set of bay window shutters. With so many bays to be found in Guildford and the neighbouring areas of Godalming and Farncombe, it's no surprise that our bay window shutters are a best-seller.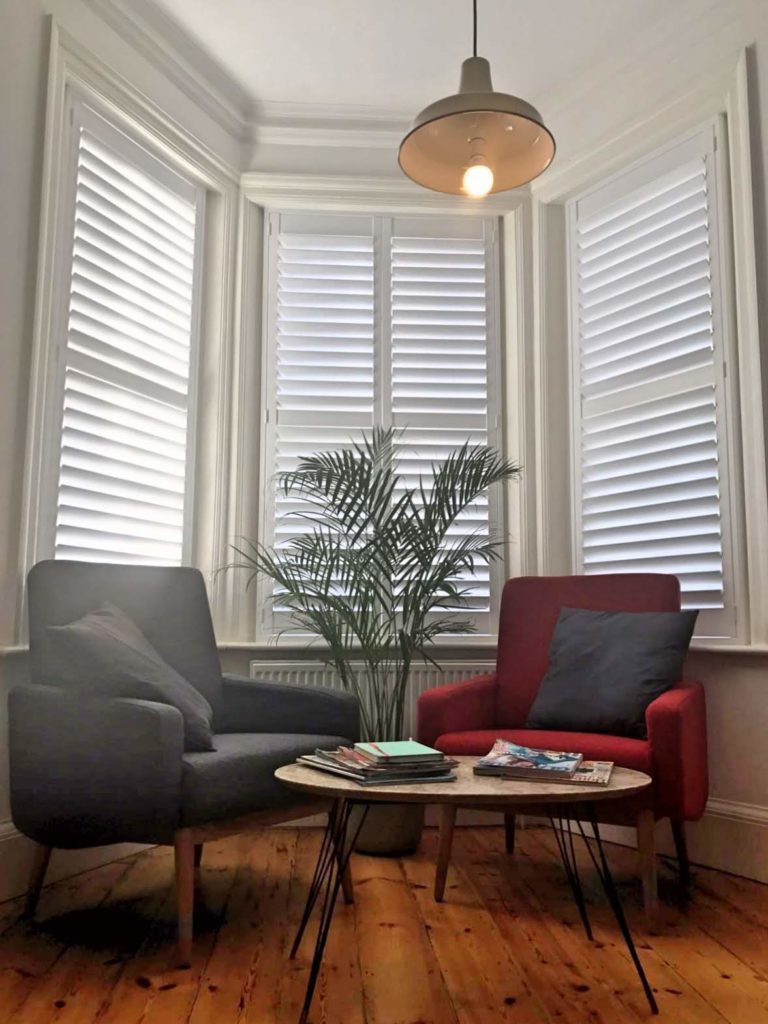 Interior Window Shutters Guildford
Interior shutters are infinitely flexible and can be fitted to any style of window. They're also a practical, durable and beautiful choice of window covering, adding sophistication and style to any room.  Here at American Shutters, we have fitted interior window shutters on all types of properties throughout Guildford and the surrounding villages of Worplesdon and Bramley.
Made to Measure Shutters Guildford
At American Shutters, we pride ourselves on crafting tailor-made window shutters that fit perfectly into every shape and style of window. Our specialist fitters will visit your home in Guildford and the localities of Godalming and Farncombe to make sure your made to measure shutters are a flawless fit every single time.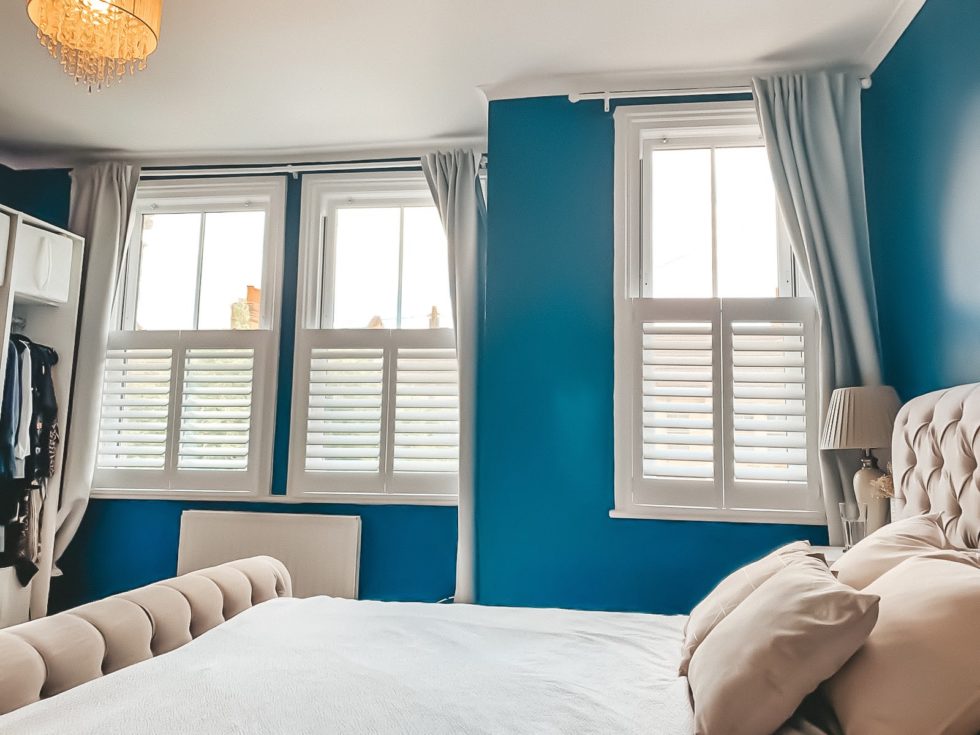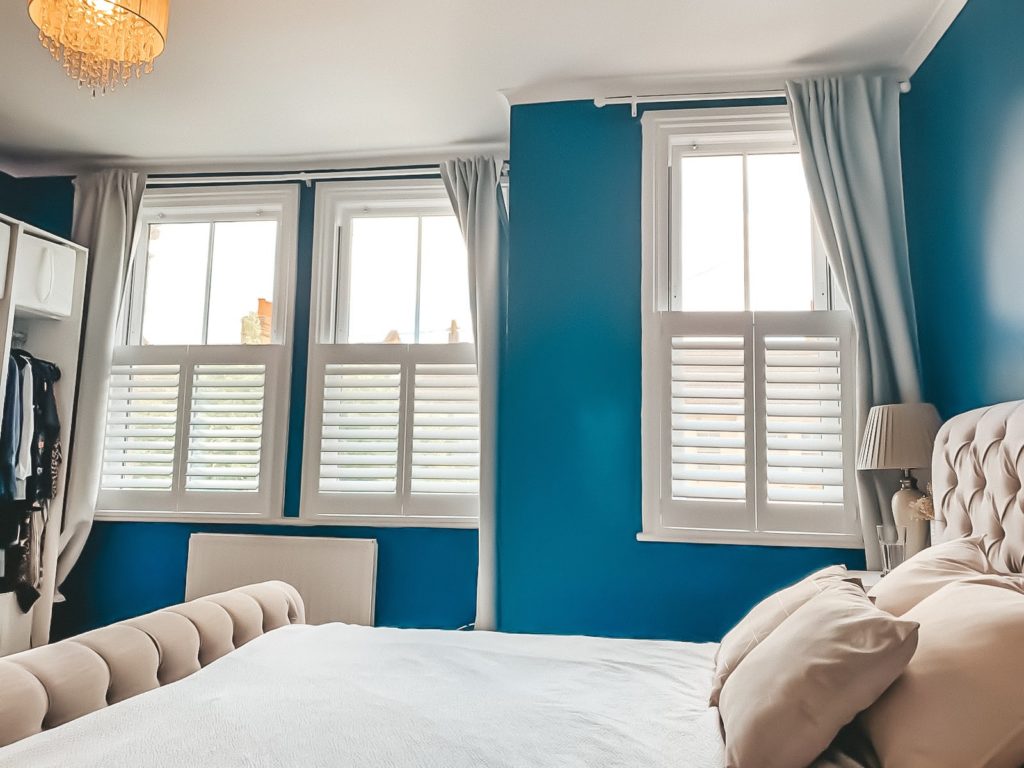 Bedroom Shutters Guildford
You'll our room-darkening window shutters are the ideal solution for bedrooms. When you need complete darkness, full height shutters are the answer. Ideal for nurseries and bedrooms, window shutters provide maximum privacy and blackout properties. Our practical and beautiful bedroom shutters are a top choice in homes throughout Guildford, including the local villages of Worplesdon and Bramley.
White Window Shutters Guildford
White is our best-selling shade of window shutter. It's a timeless, classic choice that blends seamlessly into any style of home or décor. Our stylish white window shutters are the first choice for properties in Guildford and the neighbouring areas of Godalming and Farncombe.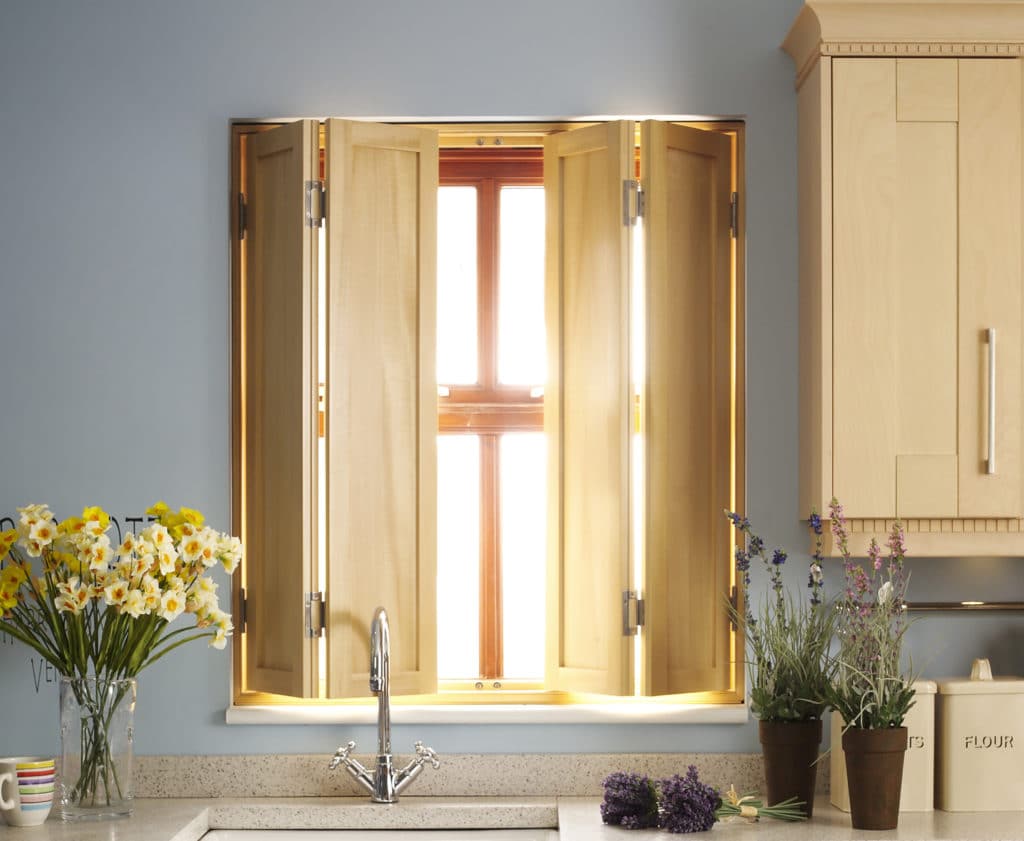 Cafe Style Shutters Guildford
Cafe style shutters are an excellent solution for homes that are overlooked or set in high traffic areas. They'll give you all the privacy you've been craving but still allow you to enjoy the sunlight and the outside view. Our stylish half-height cafe style shutters are a fashionable option for properties in Guildford and the local neighbourhoods of Worplesdon and Bramley.
Tier On Tier Shutters Guildford
These practical window shutters are ideal for period homes with bay or sash windows. They give you the best of both worlds. You'll enjoy plenty of light and air during the daytime, along with maximum privacy during the evenings. You'll find our tier on tier shutters are a popular choice in properties throughout Guildford and the nearby villages of Godalming and Farncombe.
Transform your home with shutters