Beautifully crafted
window shutters
Made just for you…
Window Shutters Winchester
American Shutters is your local supplier of window shutters. We've been serving Winchester for over 20 years and have a loyal customer base in the area. Our head office is based in Clanfield, less than 20 miles from Winchester, and you'll find our bespoke window shutters in many homes throughout the district. We're also a leading supplier of shutters across the UK and the first choice of many interior designers.
What style will work best for your home?
Your local window shutter company
When it comes to tailor-made, top-quality window shutters, we're your trusted local company. At American Shutters, we've been installing our bespoke shutters throughout properties in the Winchester area for over two decades. Our wide range of styles, materials and finishes ensures you'll find the perfect set of window shutters for your home.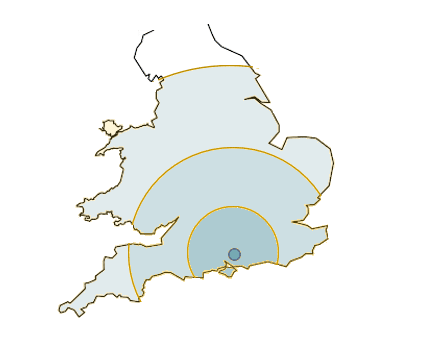 Plantation Shutters Winchester
They're one of our best-sellers for a reason. Our plantation shutters have a classic, timeless style that adds the perfect finish to any home. Whether you have a period property with traditional bay or sash windows or a modern home with a more contemporary window style, plantation shutters are ideal. That's why our shutters can be found in various homes throughout Winchester and the local areas of Kings Worthy and New Alresford.
Wooden Shutters Winchester
There's nothing like natural wood shutters for durability and elegance. Our beautiful wooden window shutters are made from the finest quality timber. We've found that wooden shutters are one of our most popular choices in homes in Winchester and the local neighbourhoods of Chandler's Ford and Chilcomb. Choose from painted shutters to match your interior colour scheme or opt for a natural stained finish.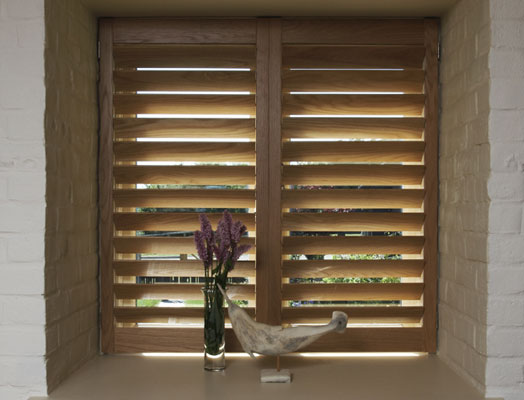 Bay Window Shutters Winchester
Bay windows are ideally suited to window shutters. Rather than hiding the shape of your statement window behind curtains or drapes, a shutter will highlight the original outline of this striking feature. Our made to measure bay windows shutters can be found in properties throughout Winchester and the surrounding areas of Kings Worthy and New Alresford.
Interior Window Shutters Winchester
Interior shutters are always a stylish choice and bring an element of sophistication to your home. Practical, durable and elegant, they can be tailor-made to fit windows of any shape or size. Our window shutters are expertly measured, fitted and installed by our professional team and can be found in homes across Winchester and the neighbouring areas of Chandler's Ford and Chilcomb.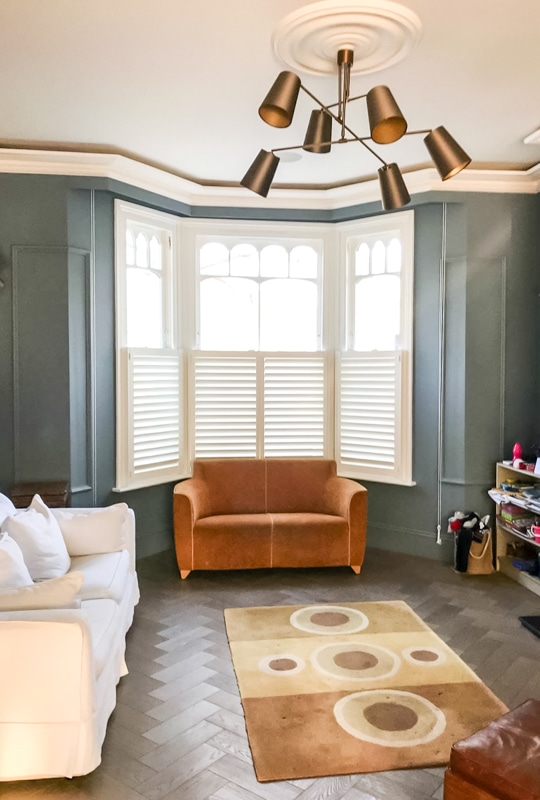 Made to Measure Shutters Winchester
We'll supply you with beautiful, bespoke window shutters that offer the perfect fit every time. Our specialist fitters will visit your home in Winchester and the nearby localities of Kings Worthy and New Alresford. They'll take their time to make sure that your made to measure window shutters are fitted and installed for a flawless finish. 
Bedroom Shutters Winchester
For maximum darkness and privacy, you need our full height shutters. The practical choice for bedrooms and nurseries, these flexible shutters deliver complete darkness when you need it most. One of our best-selling products, you'll find our bedroom window shutters in properties throughout the local areas of Winchester, Chandler's Ford and Chilcomb.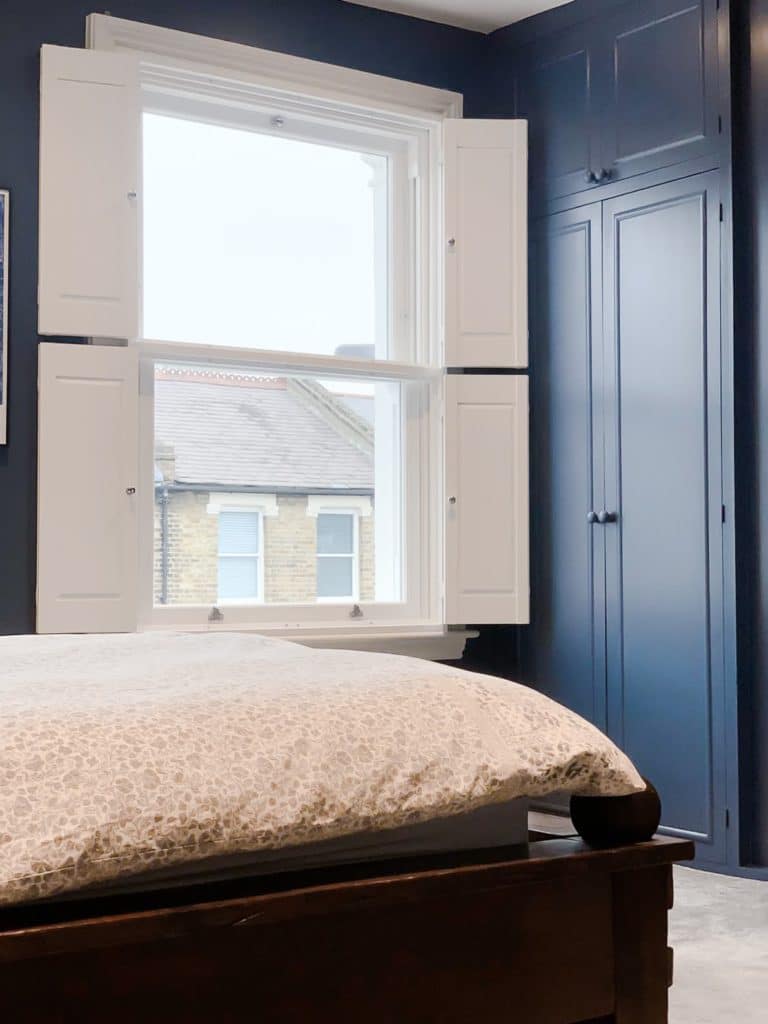 White Window Shutters Winchester
There's nothing quite like a set of white window shutters for their classic, timeless appeal. White, along with other neutral lighter shades, blends in seamlessly with every interior style from contemporary to traditional. And, if you decide to make changes over the years, your white window shutters will still fit in beautifully. Our classic white shutters are a popular choice for homes throughout Winchester and the surrounding districts of Kings Worthy and New Alresford.
Cafe Style Shutters Winchester
These practical shutters are the ideal choice for homes situated on a busy road or overlooked by neighbours. Our chic cafe style shutters cover the lower part of the window, giving all the privacy you need. By leaving the upper half of the window uncovered, you'll still be able to enjoy the outside view and let the light flood into your room. These shutters are a stylish option for homes in Winchester and the local areas of Chandler's Ford and Chilcomb.
Tier On Tier Shutters Winchester
Offering maximum flexibility, these versatile window shutters give you the best of both worlds. Tier on tier shutters provide complete privacy and darkness when needed and allow you to enjoy the natural light during the day. Perfect for period homes with bays, they are a natural complement to these statement windows. You'll find our tier on tier shutters are found in properties across Winchester and the local surrounds of Kings Worthy and New Alresford.
Transform your home with shutters