Full Height Shutters
These practical and stylish shutters cover the full height of your window. Incredibly versatile, they work on any type of window and will blend beautifully into every room in your home.
The simple and sturdy design allows for various options including divider rails, tilt rods and hidden breaks in the slat control.
Find out how American Shutters can transform your home
What are full height shutters?
As the name suggests, these popular window shutters are designed to cover the entire height of the window. Made to measure for a perfect fit, the simple and durable design has minimal panelling around the slats to allow for maximum light and airflow. This practical and elegant window covering is ideal for any room and is one of our most popular choices.
According to Ama Research, the shutters sector is growing faster than any other area of the window coverings market with impressive annual growth rates, and the popularity of full height shutters is helping to drive this momentum.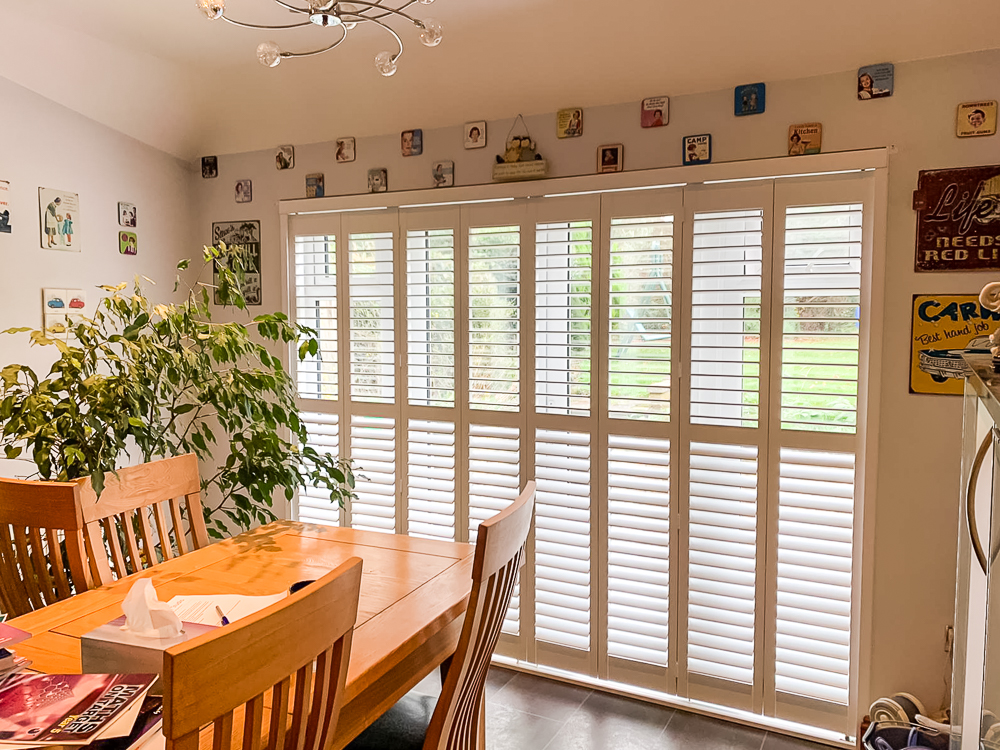 Which style of window will they work with?
Thanks to their versatility, full height window shutters will complement any style of window. Commonly used for standard windows and bi-folding panels, they are also suited to taller and sash window styles. Here, a horizontal rail (known as a divider rail or mid-rail) can be included to divide the top and bottom part of the panels. Full height plantation shutters are also ideal for covering doors as well as windows.
Which rooms are full height shutters recommended for?
The beauty of full height shutters lies in their versatility. The design can be adapted to suit a wide range of light, privacy and security requirements. Recommended for every room in the home, you'll find the simple, minimal styling suits a wide range of room and décor styles. They are particularly suited for bedrooms, where privacy and light control is paramount. Here, the room darkening shutter style is a popular preference.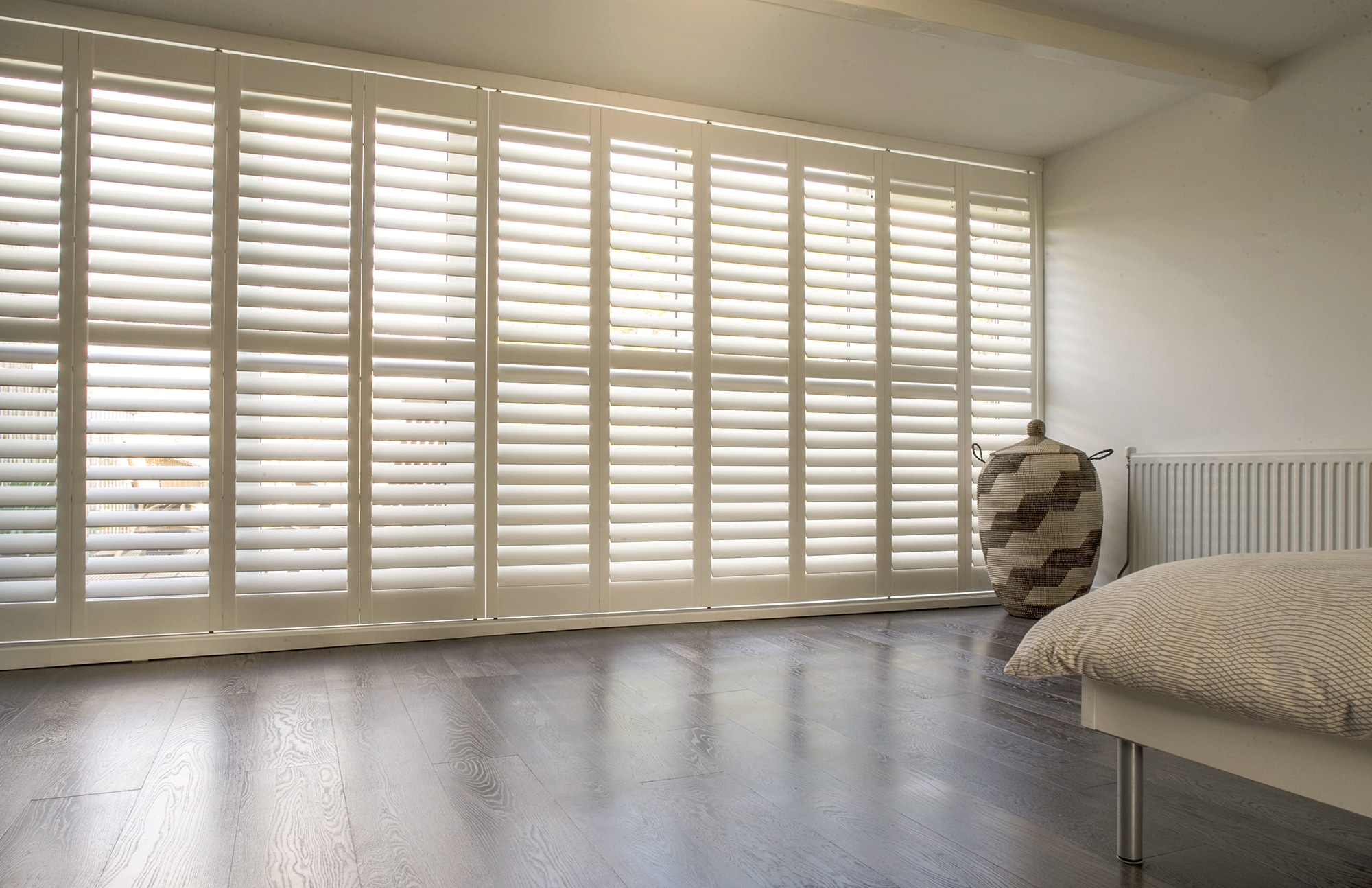 What options are available for divider rails?
Divider rails (or mid-rails) can be added to full height shutters to give you maximum flexibility over light and privacy levels. This is a horizontal rail that divides the top and bottom parts of the panels. It allows the panels to open independently and as a result, helps increase light control and maximise privacy. The divider rail can be placed part way up the shutter to suit your window style. Alternatively, you can opt not to have a divider rail for a clean and simple finish.
What other options are available?
You can make your full height shutters even more practical with the addition of a hidden break in the slat control. For example, should you want to have additional flexibility over the panels in the top half of your shutters, an extra break can be added to the slats. This means you will be able to close the slats on half the upper panel, whilst keeping the other half open.
In addition, you can choose whether or not you want a tilt rod. Traditional shutters feature tilt rods to move the panels, while portobello shutters have a fully-concealed mechanism for a modern, minimalist look.
Full height shutters are available in the full range of materials and finishes. You can opt for the eternally popular white window shutters, or choose a paint colour to perfectly match your décor. Stained shutters are a fashionable choice, allowing the beauty of the wood to show through, or you can opt for driftwood shutters for a more bohemian look.
What's the difference between full height and tier on tier shutters?
With tier on tier shutters, the upper and lower panels of tier on tier shutters are physically separated, meaning that the top and bottom sections can be opened or closed independently of one another. These are great for multi-functional use, but some people prefer full height shutters as they have less framing. Thanks to the divider rail, full height shutters can still be made with top and bottom slats opening separately. However, the divider rail reduces the amount of framing needed, allowing more light to enter the room.
Café style shutters, where only the lower half of the window is covered, offer another alternative.
Transform your home with shutters